"Earth Day Every Day"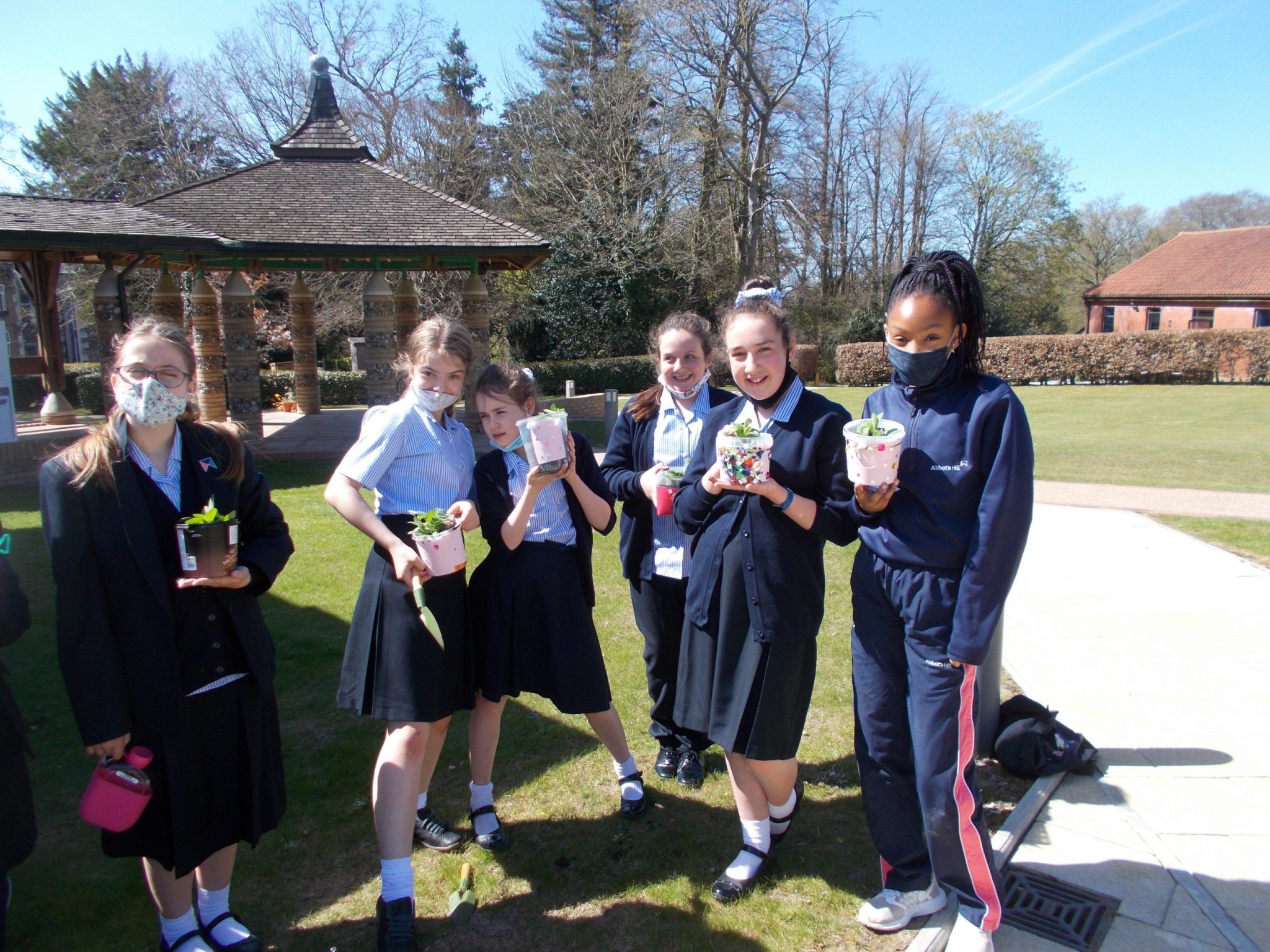 Here at Abbot's Hill, we are very conscious and active in our campaigning to "Restore The Earth". From Prep and Senior Eco Clubs to celebrating Waste Week and National Recycling Day, we aim to highlight and educate about taking care of our planet whenever possible.
Today in Science Club, pupils re-purposed old plastic containers to make flower pots and planted flowers to celebrate.
Earlier in the week Mr Cutler, Head Gardener, spoke to the Prep Eco Club and Nursery children about an exciting delivery of tree saplings that are soon to be planted in our 76 acres. They learned about the different types of tree that we are going to plant, identified if we already had them growing in the grounds, learned how to look after them and where we will plant them. The pupils are excited to watch the trees grow. With enough care, the children might see the trees grow taller than they are!
The Prep School are waiting in anticipation of their blue tit eggs hatching after monitoring their progress via a livestream camera!
Finally, our clever facilities team created a wonderful sunny new bird bath using recycled materials.
Happy Earth Day from Abbot's Hill School.