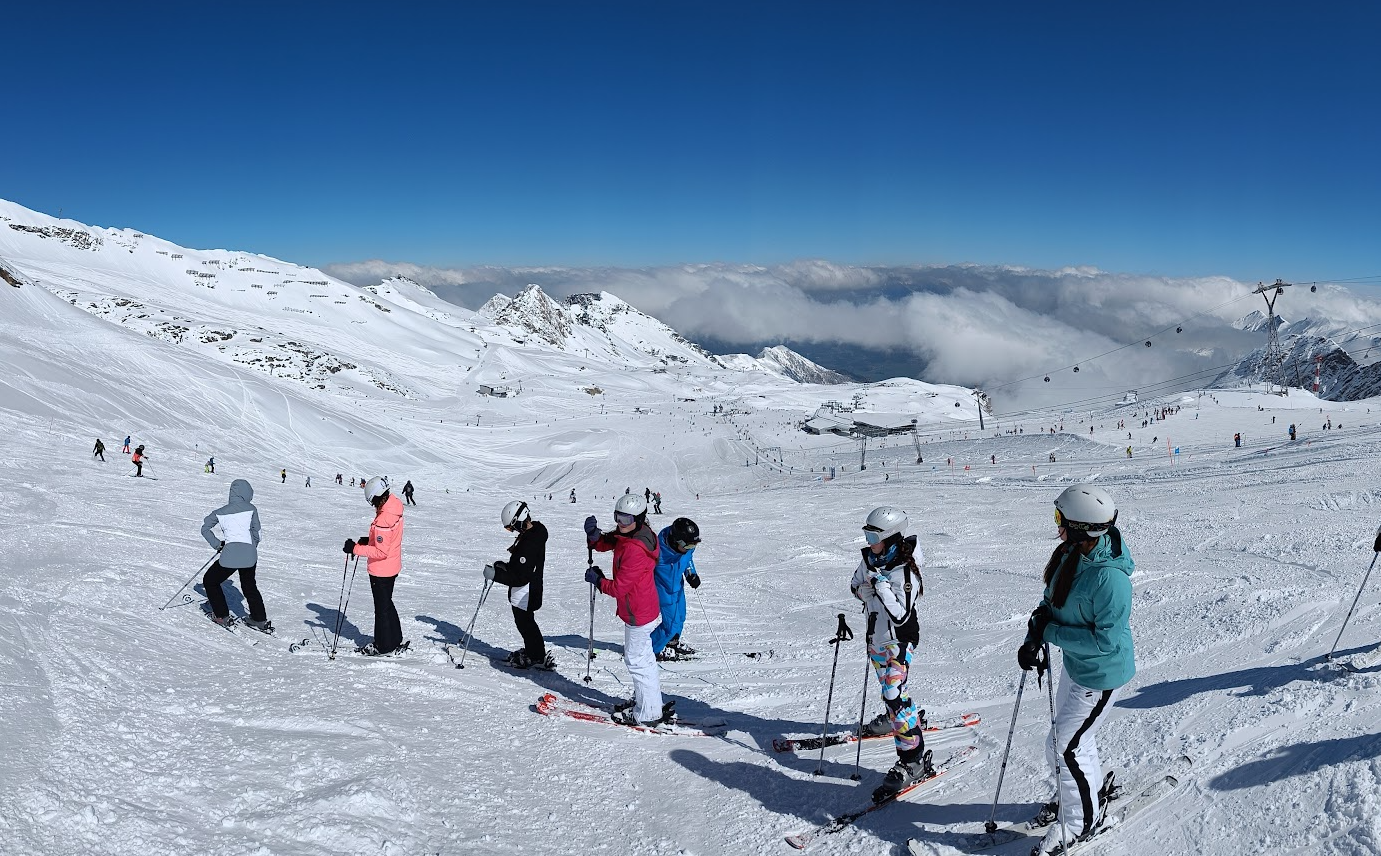 As a student, there are few things more exciting than a school trip. Especially a ski trip.
The recent trip to Zell am See in Austria was no exception. There are numerous benefits to a school ski trip, including physical activity, personal growth, and the opportunity to experience new cultures.
Firstly, the physical benefits of skiing cannot be overstated. Skiing is a great way to get outside, enjoy the fresh air, and exercise in a way that is both fun and challenging. Skiing requires balance, coordination, and strength, contributing to better overall physical health. Not to mention that skiing is an excellent cardiovascular workout that helps to improve stamina (useful for those who do cross country around our grounds). For students who may not be as interested in traditional sports, skiing offers an alternative way to get active and have fun.
More importantly, school ski trips give the opportunity for personal growth. Flying to another country without your parents can be daunting. Combined with skiing which is a unique sport that requires a great deal of courage, patience, and perseverance. A ski trip can be a big step outside of pupils' comfort zone. A ski trip offers an opportunity to overcome fears and build confidence. In addition, students learn important life skills such as communication, teamwork, and problem-solving as they navigate the slopes and work together to explore a new country. Not to mention it is hard to be on your phone while on the slopes. Skiing gives young people the chance to be away from their phones and engage in the world around them. They bond with friends who they spend time with and share unique memories with. School ski trips offer the chance to experience new cultures and explore different parts of the world, which also helps pupils to grow.
Our trip this year was so incredible. We are very fortunate to be able to have these kinds of opportunities and make these memories. We are already looking forward to next year.