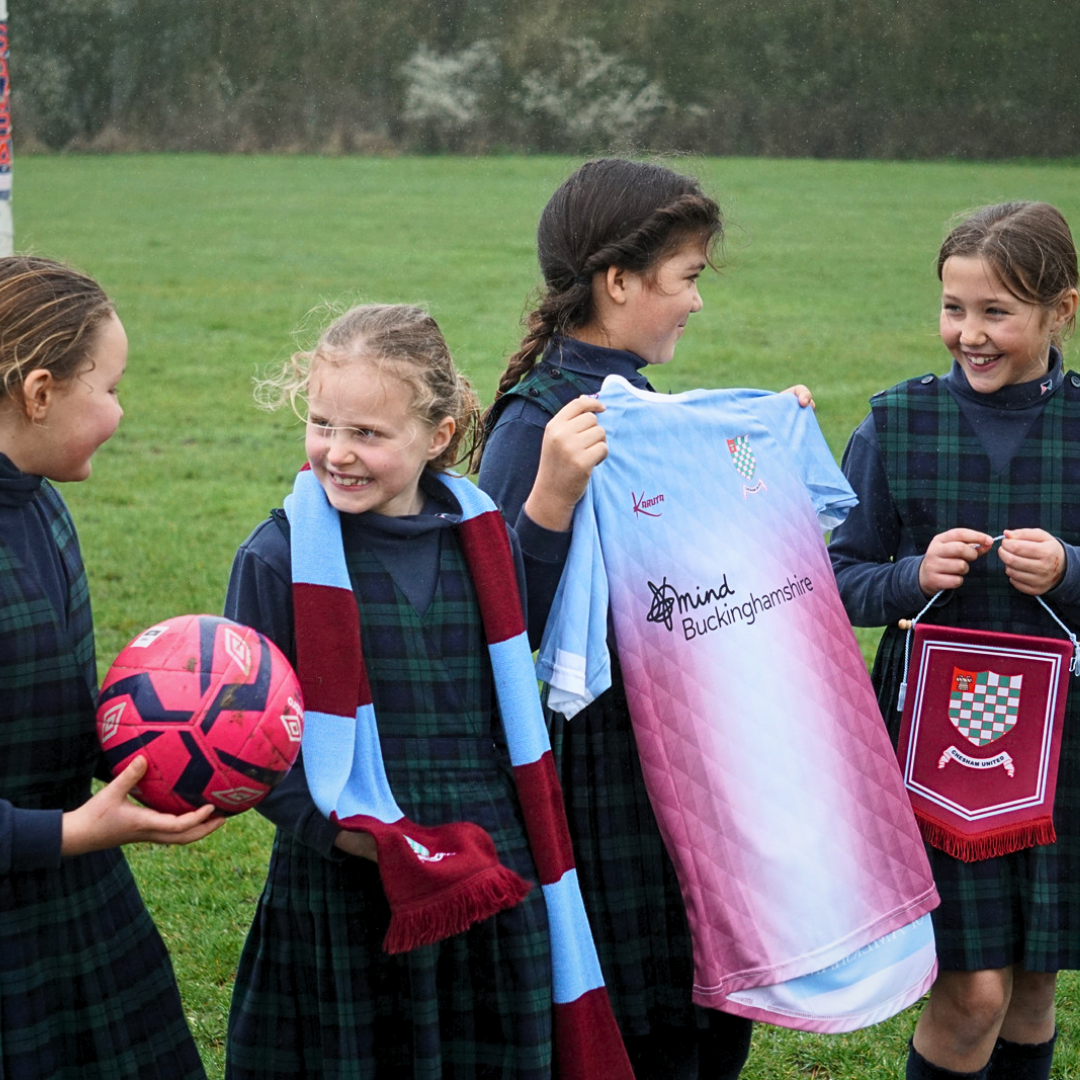 Abbot's Hill School is excited to announce a new partnership with @cheshamunitedladiesfc, a local women's football team who play in the FA Women's National League Div 1 South East.
As part of this partnership, the CULFC summer youth tournament will be named the "Abbot's Hill Trophy". Abbot's Hill and CULFC are united in supporting grassroots women's football. The club provide football opportunities for females aged 5-9 years old as well as squads for U11's, U12's, U13's Elite, U14's, U15's, U16's, U18's, Social Team, Development Team and Senior team as well as small sided teams for those aged 16+.
As a school, Abbot's Hill has been developing its football curriculum in response to the growing popularity of the sport among girls. We have a number of pupils in the school who now play for academies or local clubs, including Tottenham and Watford. The partnership with Chesham Ladies Football Club will allow our pupils to learn from experienced coaches and players, enhancing their football skills and knowledge. We look forward to welcoming Chesham United Ladies FC coaches to our school to share their wisdom and experiences with our pupils. In return, we might even share some of our lacrosse expertise with their first team.
We hope this partnership will benefit our football teams and inspire more girls to get involved in the sport. Abbot's Hill School is committed to promoting girls' participation in sports and encouraging a healthy and active lifestyle.
As part of our partnership, we are inviting the Prep football teams to be mascots for CULFC final home game of this season against Cambridge City. Until then, we wish them luck against Norwich and QPR.