On Wednesday Year 5 travelled to the Silverstone Interactive Museum at the Silverstone Racing Circuit, Northamptonshire.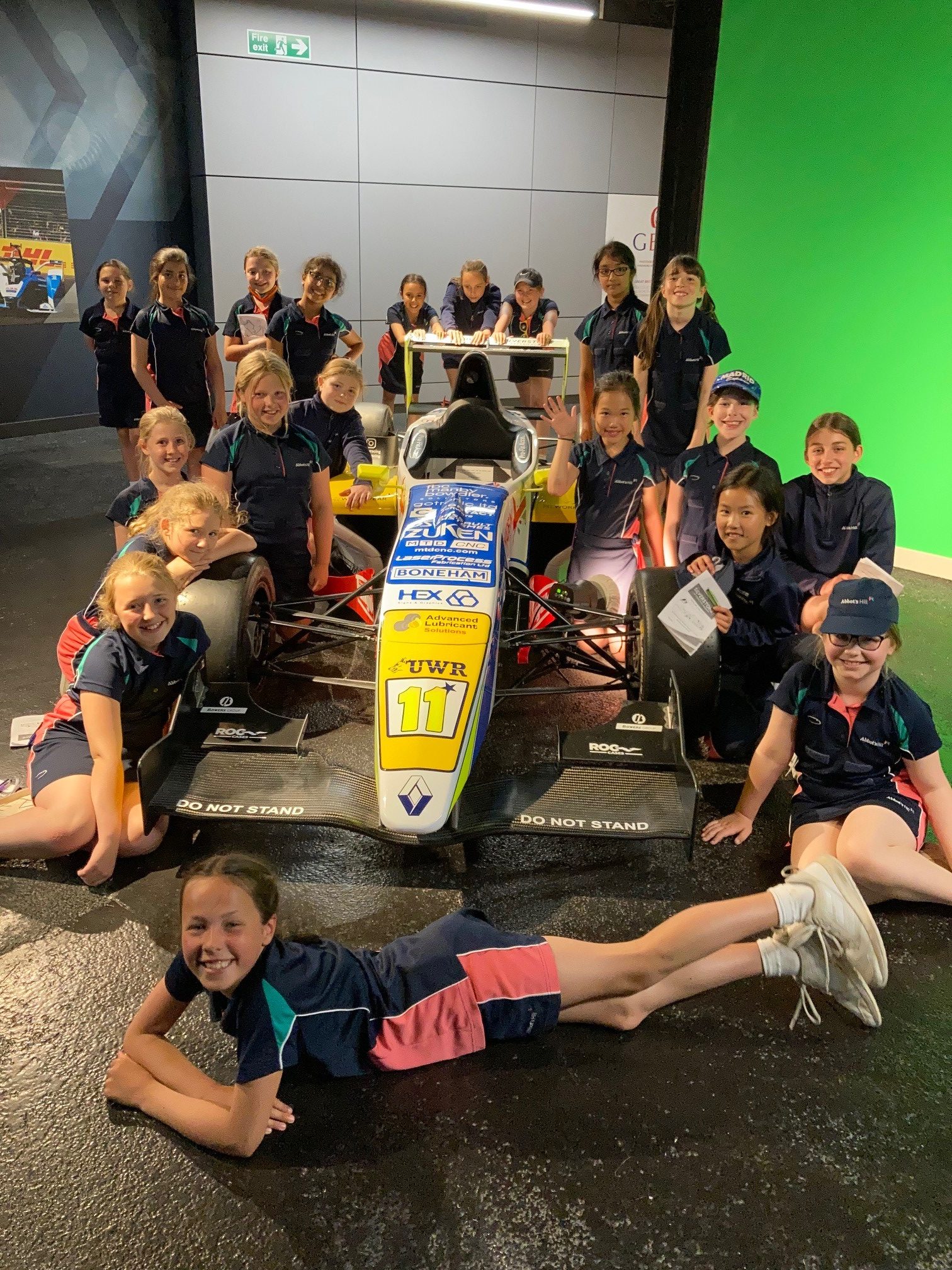 The pupils took part in a STEM workshop that involved identifying parts of a race car and motor bikes and then finding out why they made the vehicles go faster, such as wings. The pupils asked some fantastic questions and we were very impressed by the educated guesses as to what some parts were.
In the museum pupils learnt about the history of the Silverstone circuit and how the land was used before racing. The pupils particularly liked that corners on the track were named after what had previously been on the site, from a farm and village to an Abbey! A highlight of the trip was the history behind Silverstone as one of the straights on the track was named after the Wellington bombers that used to be stationed at RAF Silverstone during WWII.
The ground floor was motor racing history and technology and included many interactive activities showing for example how brakes worked and how to change a wheel on a racing car. There were displays of how racing cars and clothing had changed over the decades including Lewis Hamilton's Mercedes race suit. There was also some famous racing cars such as the Red 5 Williams Renault of Nigel Mansell. At the end of the museum visit, Year 5 went on a virtual 'ride' around the circuit in an immersive cinema, racing with many of the legends over the years on motor bikes and in racing cars – an amazing experience!
Outside they watched the cars going around the track testing for an upcoming GT3 race. Abbot's Hill were even lucky enough to see racing legends Damon Hill and Jensen Button out on the track!