Abbot's Hill Parents' Association has organised the collection and distribution of snacks and drinks for paramedics and ambulance staff.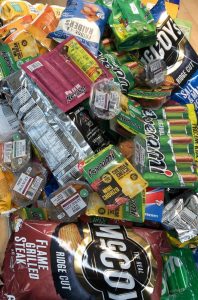 The new initiative launched called 'You Donate… We Deliver' aims to provide paramedics and ambulance staff with an 'on the go' snack as they are so busy at the moment. In 2020, during the first lockdown, AHSPA organised the delivery of fresh cooked meals to hospital staff. We appreciate the willingness and kind-hearted actions of our parent body.
Thank you all to the Abbot's Hill community who donated a huge amount to be delivered to the local Hemel Hempstead central hub, that will be given to Watford and St Albans hospitals.
The Parents' Association hopes to collect again soon but please do email ahspa@abbotshill.herts.sch.uk if you would like to help.