Yesterday Abbot's Hill celebrated International Women's Day with various activities in line with the 2022 theme 'Break the Bias'.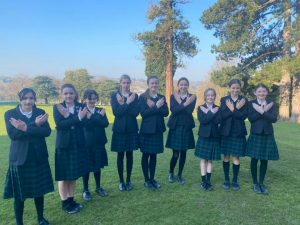 Abbot's Hill are committed to #BreakTheBias by educating and empowering our pupils to challenge the status quo. Today our thoughts extend to those who fight battles we could never dream of.
In the Prep School, Mrs Hardy led an assembly on breaking down stereotypes using gendered toys as examples of how genders are represented in society. Pupils were asked who inspired them and there have been some heartwarming responses. From parents and teachers to Frida Kahlo and Emmeline Pankhurst.
Years 6 – 11 took part in a virtual Q&A with Daisy Cooper, Liberal Democrat MP for St Albans. They asked some brilliant questions about her route into politics and her views on current affairs in the world.
In all departments across the school there has been a focus on influential women and pupils have used them to inspire monologues in Drama, biography writing in French and research developments in Science.