Congratulations to Izzie, Year 11, who has been selected to represent Pony Club UK in the Pony Club International Alliance (PCIA) Inaugural Dressage competition.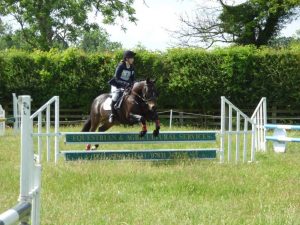 The PCIA is made up of 7 nations – the USA, Canada, Australia, New Zealand, Ireland, Hong Kong and the UK.
Izzie and her pony, Carnhill Cooper, will ride the United States Dressage Federation First Level Test 1. She is part of the UK team in the 18 and under class. There are four riders from each country in each class. The tests will be video recorded and then judged against the other UK riders and the riders from the other 6 nations.
We are so pleased for Izzie and wish her huge good luck!